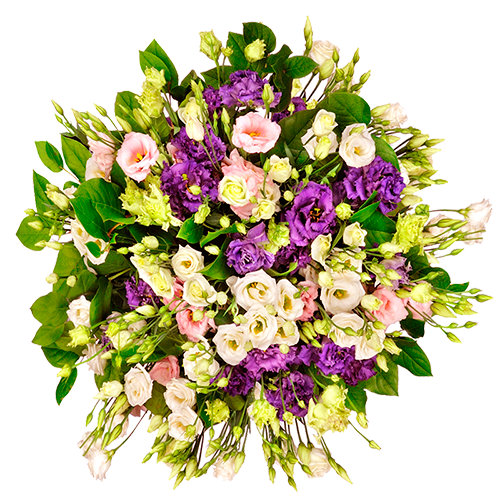 Summer 2021 is just a perfect reason to make your Beloved Lady smile and think of you with the bunch of fresh and bright mixed color fabulous lisianthus delivered by our Delivery Service within 5 days.
It is sure to add an electrifying stroke to your Sweetheart's mood whilst bringing love and joy. Fill her day with excitement with a bunch of mixed lisianthus flowers – just choose the quantity and a bouquet of beautiful colorful stems become the perfect gift to send to a friend or a loved one along with a free message card perfect for every occasion.
Send your joy, love and affection today with a colorful lisianthus' Blooming Summer Joy bouquet!