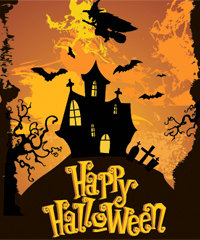 Halloween 2020
The spookiest night of the year is slowly creeping up on us! Pumpkin lanterns have already appeared in the city centre as shops gear up for the spooky season. Therefore, Halloween is approaching, which means that it is time to get ready with the candies for your trick-or-treater girlfriend! Giving sweets may seem the simplest of all preparations, but anyone who has trick-or-treated knows that what you give out can leave a lasting impression.
Order Halloween Delivery Set 2020 just now to bring the holiday into her house and to be delivered in time. The Delivery includes a
frightfully delightful balloon, teacup in Halloween style and a large box of sweets
. Arrange the mind-blowing celebration for your lady!
Halloween Delivery options 2020 also include reusable fabric facemask with a fashionable or funny print that can be ordered together with any other gift.