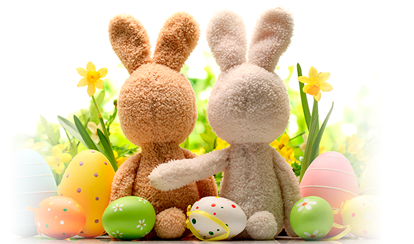 Easter Greetings to everyone!!!

Great occasion to greet your lady! Make her Easter sweeter with our Easter candy sets. From chocolate eggs to Easter cakes, we'll deliver Easter happiness to your girl. Send a personalized basket filled with Easter sweets!

It's time to please your girlfriend, it is a great moment to renew your feelings and to bring fresh emotions.

Wishing you a blessed, peaceful and happy Easter!